ThEyes On
At ThEyes On, we strongly believe that jewelry is a lot more than just a trinket, it is in fact, a powerful medium of self-expression, and more than anything, a pristine work of art that encompasses beauty, technology and precious metals.

Our agenda is to revolutionize the jewelry radar with our unique 3D draping and fitting technology that allows women to flaunt luxury trinkets that are carved with a sculptural minimalist design, and beautified with a sophisticated, feminine appeal.

ThEyes On has given birth to a new generation of sculpture-like jewelry with a distinctive minimalist drama and sheer sophistication. A New York-based jewelry boutique, our ultimate aim is to provide style savvy ladies with a delightful range of variety at Affordable range!

That's right, your passion for fine jewels won't break the bank anymore!
"Fashion Draping" in Jewelries
Our founder works in fashion industry after graduation from Parsons the New School. She found there's no draping and fitting concept for jewelries industry compared with fashion world. Why can't we drape the jewelries out from human architecture, providing a fashionable, comfortable, fitted and luxury look. We spent almost years on formalizing the current team with 3D modeling profession, fine jewelry craftsman with decades of experiences in industry together with designer to develop a unique mechanism, utilizing 3D tech to apply the Draping & Fitting concept onto jewelries.
FITTING TECHNOLOGY
In result, ThEyes On has the ability to create bespoke jewels that are curated and designed to fit the exact specifications of the wearer. Ladies, jewels are no longer a mass-produced commodity, and we want to make sure that every trinket you flaunt makes you feel truly special and ravish, because it is literally made for you.

As part of our research agenda, our research and design team worked with a mammoth data base of female heads and hands specifications to make sure the curves and contours of our design are realistic and flattering. Our objective is to ensure the finest comfort and utmost perfection, and powered with our 3D intelligence, our designers can create truly one of a kind statements that are tailored to an inch of perfection.
Jewelries from ThEyes On were featured on ACFW S/S 2019 and ETFashion S/S 2019 Fashion Show.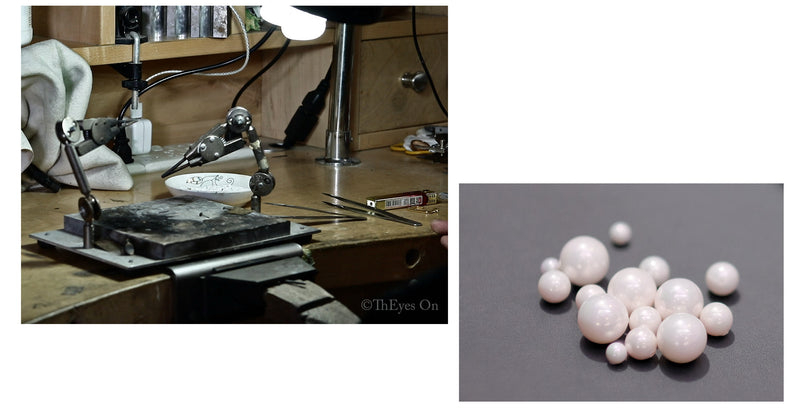 The "Warby Parker" to experience the luxury jewelries
We believe that People+Planet are our keys to achieve the sustainable jewelries.